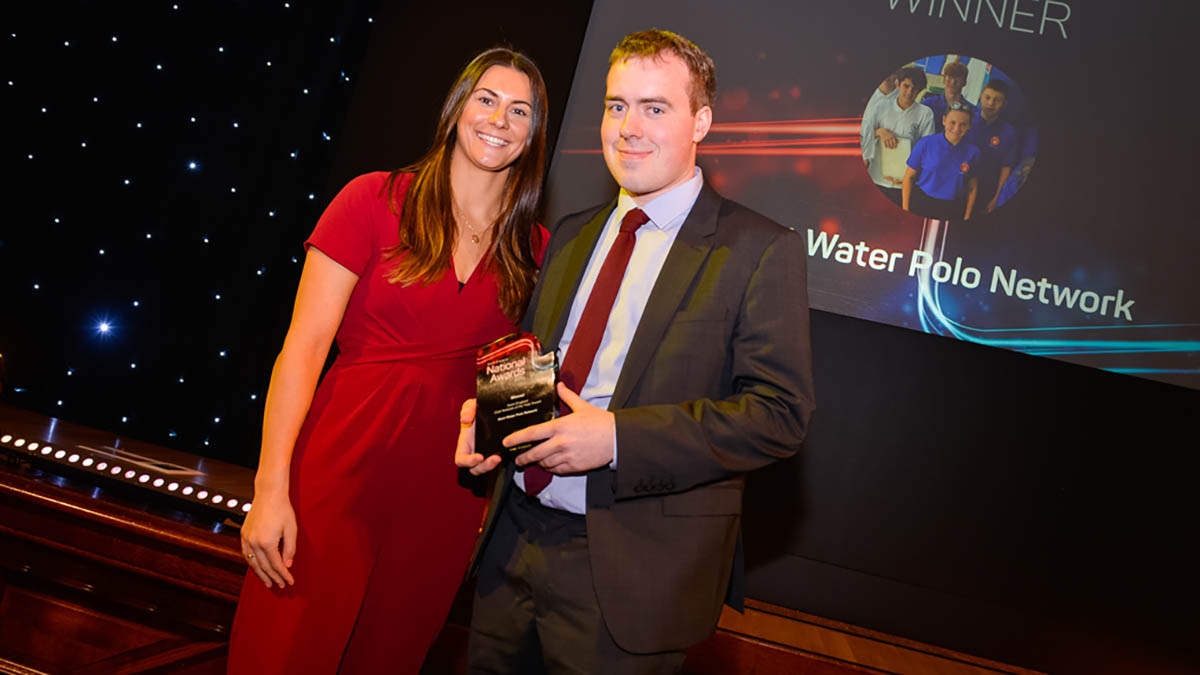 Kent Water Polo lifted the Swim England Club Network of the Year award and manager Ben McDonald admitted: "It's a great achievement."
The network is made up of six clubs – Bexley Water Polo Club, Faversham Water Polo Club, Hythe Water Polo Club, Invicta Water Polo Club, RTW Monson Water Polo Club and Sevenoaks Water Polo Club – and is responsible for developing water polo and ensuring the future of the sport in Kent.
The group came about through a combined desire to improve the grassroots of the game in the county. Many junior squads across the county were unable to field full teams and were struggling to produce county level players.
Ben McDonald, manager of the the Swim England Club Network of the Year, Kent Water Polo, said: "This is a great achievement for the network and credit must be given to all the clubs in Kent and all the young volunteers in the whole team that have worked towards this. Thank you and well done."